For those who like some heat and spice from their food, this is an ideal combination of reduced sodium sea salt, black pepper and chilli with 50% less sodium. Use in your favourite recipes for more fire and a chilli hit!
Suölo® Reduced Sodium Salt and Black Pepper and Chilli product Facts
One serving contains more magnesium than a serving of broccoli 
32mg of magnesium per serving
One serving contains 9% of your daily requirement of magnesium 
One serving contains as much potassium as a small banana 
192mg of potassium per serving
One serving contains 10% of your daily requirement of potassium
Reduced Sodium Sea Salt made with fine sea salt, black pepper and chilli
INGREDIENTS: Sea Salt (46%), Mineral Salts (Potassium Chloride, Magnesium Chloride), Black Pepper (5%), Chilli Powder (4%) Anticaking Agents (Silicon Dioxide, Magnesium Carbonate)
With high concentrations of capsaicin, the chilli powder in suölo seasoning does more than pack a heat punch.

Scientific studies have shown that the consumption of spicy chilli foods is associated with a reduced risk of all causes of death as well as heart disease-related mortality. It has also been observed that the consumption of chilli pepper can improve lipid profile, as well as reduce the risk of obesity, hypertension and chronic kidney disease.
Other studies have shown that chilli powder can
Act as an anti-inflammatory agent

Prevent acid reflux

Help build immunity

Fight fat
| | | | | |
| --- | --- | --- | --- | --- |
| | Per 100g | **%RI | Per portion*** (1.5g/1/4tsp) | **%RI |
| Energy | 163kJ/39kcal | | | |
| Fat | 0.9g | | | |
| of which saturates | 0.1g | | | |
| Carbohydrate | 5.5g | | | |
| of which sugars | <0.5g | | | |
| Fibre | 2.4g | | | |
| Protein | 1.0g | | | |
| Salt | 44.5g | 742% | 0.67g | 11% |
| Minerals | | | | |
| Potassium | 12800mg | 640% | 192mg | 10% |
| Magnesium | 2160mg | 576% | 32mg | 9% |
| Sodium | 17.8g | 742% | 0.27g | 11% |
**Reference intake of an average adult (8400kJ/2000kcal) ***108 portions per shaker
What the Future Looks Like for Salt and Seasonings
A functional food approach to salt reduction, where magnesium and potassium are used to replace salt, has the potential to make big differences in sodium dietary intake and, therefore, population health. 
Very good quality sea salt. It's normal salt but slightly better. All the cooking I do will benefit from this sea salt.
Looks the same as sea salt, pours the same. I'll use it where I use sea salt so cooking vegetables, at the table
I love that it's reduced sodium so obviously healthier. Great taste without compromise but healthier
Absolutely delightful. Love it.
This seems very similar to the regular table salt I often use. I noticed a pure salt flavour
Looks like regular fine sea salt. Tastes just like any other sea salt even though it is low sodium
It's not really different from normal sea salt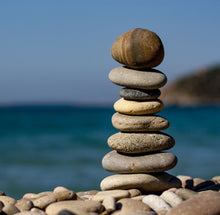 Balance and ingredients
Describe the main features of your brand or products using a few lines of text along with images or icons.
Reduced Sodium Salt & Black Pepper & Chilli 163g