What the Future Looks Like for Salt and Seasonings
A functional food approach to salt reduction, where magnesium and potassium are used to replace salt, has the potential to make big differences in sodium dietary intake and, therefore, population health. 
Very good quality sea salt. It's normal salt but slightly better. All the cooking I do will benefit from this sea salt.
Looks the same as sea salt, pours the same. I'll use it where I use sea salt so cooking vegetables, at the table
I love that it's reduced sodium so obviously healthier. Great taste without compromise but healthier
Absolutely delightful. Love it.
This seems very similar to the regular table salt I often use. I noticed a pure salt flavour
Looks like regular fine sea salt. Tastes just like any other sea salt even though it is low sodium
It's not really different from normal sea salt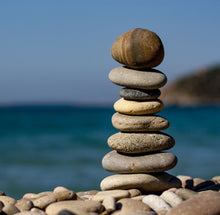 Balance and ingredients
Describe the main features of your brand or products using a few lines of text along with images or icons.