We are very proud to be partnered with experienced, professional and truly entrepreneurial people and organisations who enjoy making a difference and improving life through healthier salt products. If you would like to work with Suölo® please get in touch.
Contact us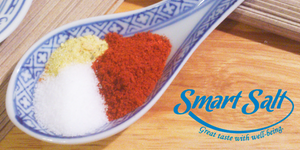 Smart Salt Oy
Suölo® is powered by mineral technology from the Finnish company Smart Salt Oy. Smart Salt Oy is a company born out of entrepreneurial insight and research genius but more importantly out of the desire to have a positive impact on human health for generations to come. Smart Salt Oy shares Suölo's® values of health, nutrition, and making a difference in people's lives one bite at a time.
Find out more about Smart Salt Oy and the inspiration behind their mineral technology.
Read blog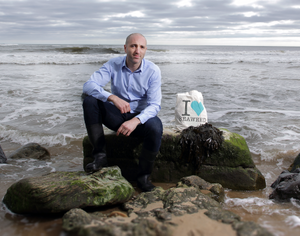 PureSea®
Suölo® partner with PureSea® Natural Organic Hebridean Ascophyllum Seaweed. The company is run by the original founder, Doctor Seaweed® (aka Dr Craig Rose) who is a marine biologist and passionate about bringing all the wonderful benefits of seaweed into your everyday life, and in ways that you'll love. One great way to do this is to enhance the umami richness of seaweed with the salty taste of Suölo® reduced sodium sea salt. They make a great combination, bringing a savoury richness through Suölo® seasonings in your food, with the added health benefit of natural iodine. Find out more about what Craig Rose thinks about Suölo® Seasoning.
"It's fantastic to have Suölo as a brand partner, who are using our PureSea seaweed ingredients to provide further great flavour and nutritional benefits to their incredible products."
Read review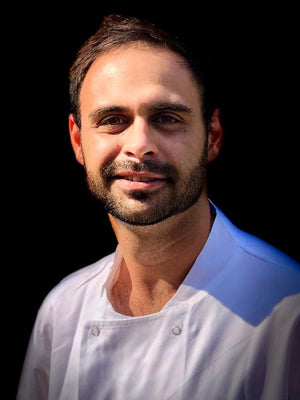 Joshua Boucher, Head Chef
Joshua Boucher is a professional chef and gourmet and has created some delciously different recipes for us using our seasonings that really show-case their scope and flavour possibilities.
He has a rich family culture that spans the globe and West Indian, American, Lebanese and Jewish foods have formed the foundation for his openness to continuously experiment with new food ideas.
The recipes Joshua has created demonstrate the versatility of Suölo® seasonings and the use of chef techniques such as fermentation, marinating, rubs and ceviche for main meals and the use in salted caramels or chocolates for dessert. We are sure that Joshua's recipes will inspire you to be creative with your own recipe ideas.
"I love Suolo! From a professional perspective not only does it taste phenomenal and you don't need to use a lot, but also due to its unique make-up it keeps steamed or blanched green vegetables, bright green for longer."